Jan Kjellström
International Festival
of Orienteering 2019
South Central Orienteering Association
19th April - 22nd April
Welcome to the JK 2019
The South Central Orienteering Association welcomes you to the JK 2019.
This website aims to give you all of the information that you need regarding the event which takes place from 19th April to 22nd April 2019.
Entries will be opening towards the end of November
In the meantime why not say you are going to the JK2019 on our Facebook page
Overview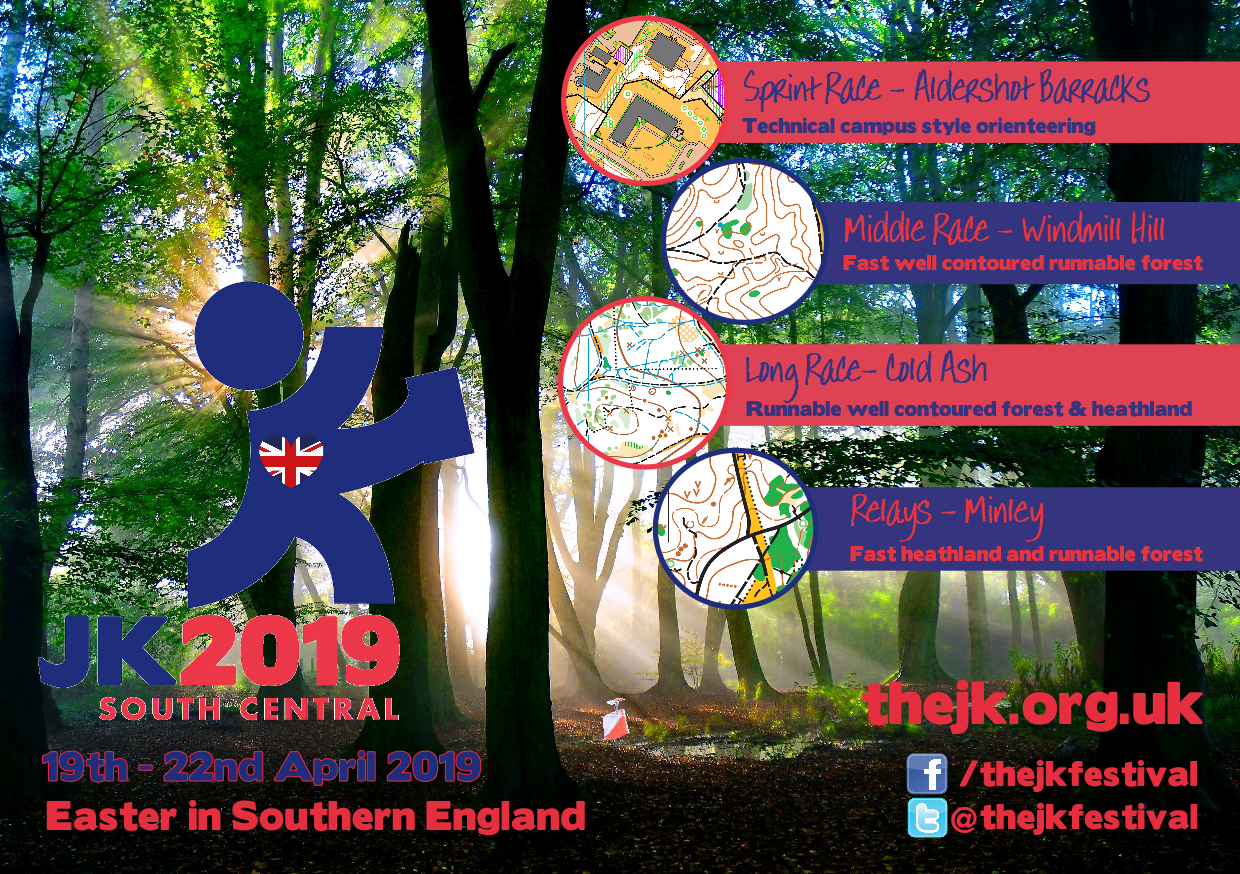 The locations for the event can be seen on the following MAP.
Please note that these areas are embargoed for competitors and should only be accessed along public roads, prior to the event.
Campsites
One of the first things you may like to know, is where the local campsites are close to the competition areas. These are summarised on the Campsites page on this site.
Prize Giving
Please see the Prize Giving page for details of the Prizes on offer in the JK 2019