Jan Kjellström
International Festival
of Orienteering 2014
South Wales
18th April - 21st April
The Welsh Orienteering Association invites orienteers to visit South Wales in April for the 48th JK International Festival of Orienteering.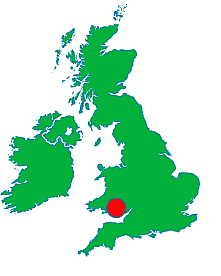 "The JK" is Britain's premier annual multi-day competition and regularly attracts competitors from around the world each Easter. The competition comprises a Sprint race on Good Friday, a two-day individual competition on Easter Saturday/Sunday and a three-person Relay on Easter Monday. Each can be entered separately if desired.
TrailO events are also offered on Days 1 and 3.
There will be a programme of training days and events in the week leading up to the Easter weekend where the 4 days of orienteering start as usual with the Sprint on Good Friday. This will be at Swansea University and Singleton Park. Swansea Bay Orienteering Club will be taking the lead.
Days 2 and 3 will share an arena and parking and both days have been approved by the IOF as World Ranking Events.
The areas are Merthyr Common and Llangynidr. South Wales Orienteering Club is hosting Day 2 and Leicestershire Orienteering Club leads on Day 3.
Finally for Day 4, the Relays are being held on Pwll Du and Bristol Orienteering Klub are leading that day.
Map of event areas here
Details of embargoes here.
Days 1 & 3 will be part of the UK Orienteering League 2014.

Days 2 & 3 are IOF World Ranking Events.
---