Jan Kjellström
International Festival
of Orienteering 2020
North East England
10th April - 13th April
Sunday 15th March 2020 - final closing date (individual) + deadline for ordering Event Clips
In 2020 the North East Orienteering Association (NEOA) welcomes you to the JK at Stockton Riverside and forests around the North York Moors, including:
Four days of orienteering over the Easter weekend
Sprint, middle and long distance individual races
Relay competition
Three IOF World Ranking Events
GPS tracking for elite courses
Temp O and Pre O competitions
Activities for children (string course, maze O...)
Entries are now open! JK 2020 O tops and Event Clips are also available to pre-order via the Entries system - see the Merchandise page.
Please see the statement on the Frequently Asked Questions page regarding the Coronavirus (COVID-19), particularly for overseas entrants.
Event co-ordinator: Duncan Archer (CLOK)
A welcome from Peter Archer and Kay Clark (previous and current chairs of NEOA):
NEOA takes great pleasure in welcoming all competitors, volunteers and officials to the region for the Jan Kjellström International Festival 2020. Duncan Archer and his team have been working for several years on all four races to bring you quality courses and exciting terrain. As you travel around to the different venues, we hope you also enjoy the beautiful North York Moors.
We are a small region and would have struggled to find enough volunteers to run all the events, so a huge thank you goes to those individuals, clubs and organisations who are helping us.

We are excited to announce the individual races will feature GPS tracking for the first time in the north-east. The top 15 senior and top 10 junior men and women elites will be tracked to provide more insightful commentary and allow fans to be a part of the action. Tracking will remain online afterwards analysis, coaching and reporting. Thanks to the Orienteering Foundation for funding this and to the Scottish Junior Squad for providing the equipment.

Finally, we hope you all enjoy your races, and the weather helps to make the weekend a memorable trip to the North East.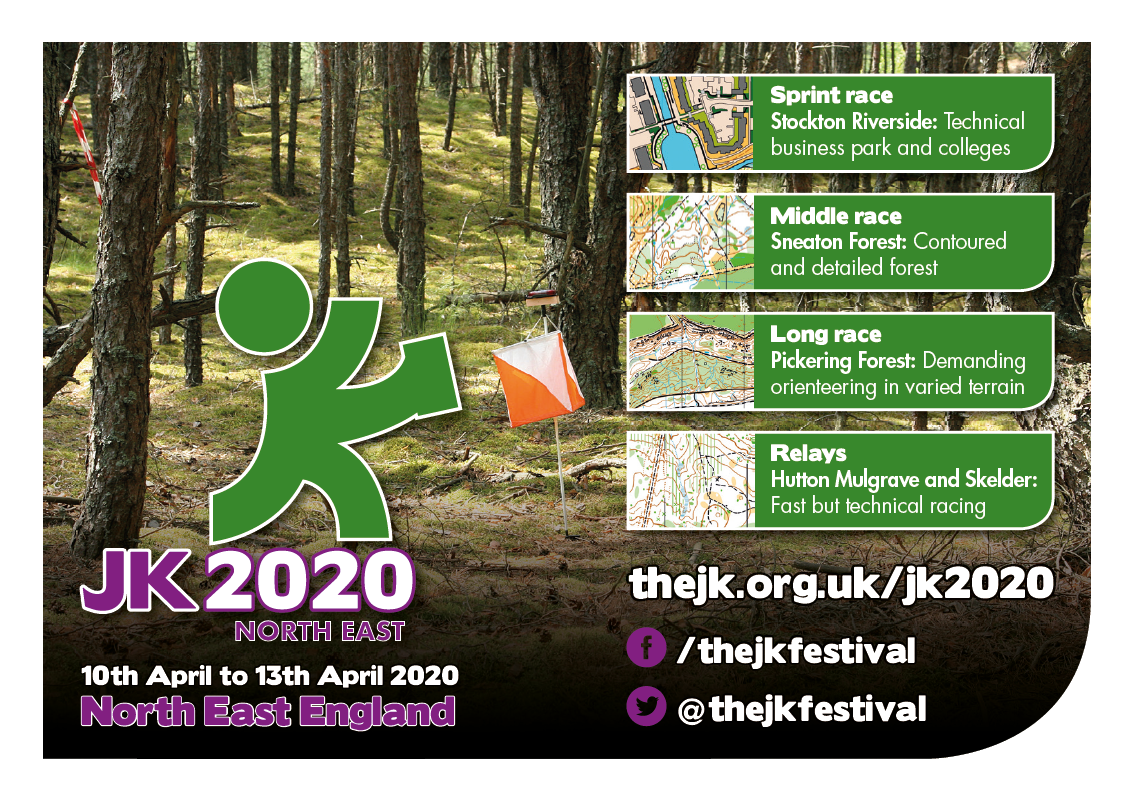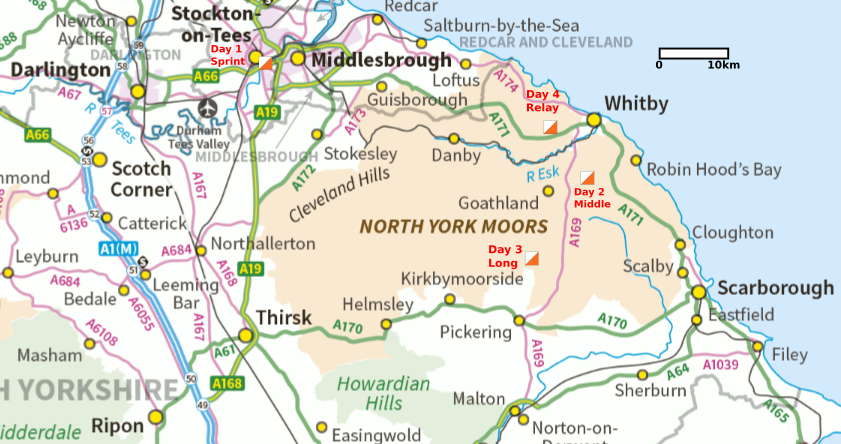 Date
Fri 10th April 2020
Sat 11th April 2020
Sun 12th April 2020
Mon 13th April 2020
Format
Day 1 sprint
Day 2 middle
Day 3 long
Day 4 relays
Area
Stockton Riverside
Sneaton Forest
Pickering Forest
Hutton Mulgrave and Skelder
Organisers
Brian & Tricia Davies (NATO)
Alastair & Caroline Mackenzie (CLOK)
Boris Spence (NN)
Mike Edwards (RAFO)
Planners
Francis Shillitoe (NATO)
Alasdair Wilson-Craw (NATO)
Paul Taylor (CLOK)
Chris Mackenzie (CLOK)
Rob Bailey (CLOK)
Chris Poole (CLOK)
Chris Wright (CLOK)
Controllers
David Rosen (SROC)
Chris Burden (AIRE)
Keith Tonkin (BL)
Tony Thornley (AIRE)
WRE / IOF event advisers
David Rosen (SROC)
Ted Finch (FVO)
Rob Hickling (BASOC)
N/A
An map of the embargoed areas is available here. The areas are all embargoed for runners wishing to compete in the JK, until the competition is finished. Any attempt to survey or train in the competition terrain is forbidden, unless explicitly permitted by the JK coordinator. However - for the sprint area - it is permitted to drive along the roads through the area (such as Council of Europe Boulevard, University Boulevard, Harvard Avenue, Princeton Drive, Tees Barrage Way) prior to the day of the competition. It is also permitted to compete in organised road races or similar with marked routes through the area, such as the Simplyhealth Great Tees 10km and the Stockton Duathlon festival.
All three individual foot-O competitions will be World Ranking Events.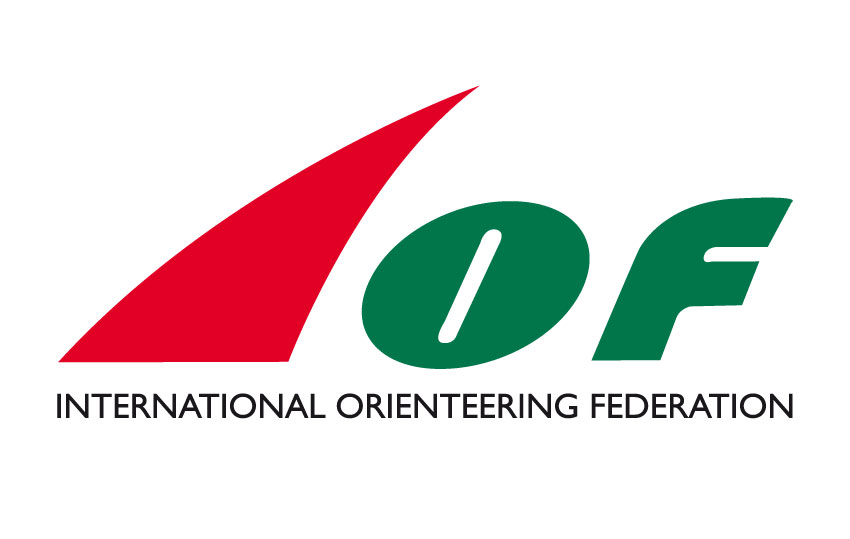 There will also be a Temp-O competition on day 1 at Stockton Riverside, and a Pre-O competition on day 2 in Sneaton Forest.
All days will use the SPORTident punch system, and controls will be enabled for touch free punching with SIACs.
The British Orienteering AGM will be held after the sprint race on Friday, and the England Orienteering Council AGM will be held after the middle race on Saturday. See the pages for each day for more details.