Jan Kjellström
International Festival
of Orienteering 2020
North East England
10th April - 13th April
The JK 2020 has now been cancelled at Easter. Please see the full statement on the home page.
---
Entries
Closing dates
Sunday 26th January 2020 - first closing date (individual)
Sunday 23rd February 2020 - second closing date (individual)
Sunday 15th March 2020 - final closing date (individual)
Sunday 22nd March 2020 - final closing date (relay)
Individual entries, including TrailO and merchandise
Competitors may make further changes to their individual entries (e.g. class, club, SI card number, etc.) online up until midnight Monday 16th March. After that point any further class changes will be subject to a £5 admin fee (as we have to manually redo start times etc.). Changes like club, SI card, name, etc. continue to be free.
Relay entries
After entering, team captains need to declare their team members (name, club, class, SI card number, etc.). You are strongly encouraged to do this online, up until midnight Tuesday 7th April. At the event you will then collect declaration forms with your pre-declared information, making any final team declaration changes, and return the form to get your bibs.
Volunteering
The JK could not be staged without an army of volunteers. We would love competitors from across the country to join us in putting on an outstanding event. See Volunteering for details, and please indicate when entering if you can offer to help on one or more days in return for trader discount vouchers and more.
Individual fees
Competition classes includes all E(lite), A, B, L(ong), S(hort), V(ery short) and Open classes in FootO, and elite classes in TrailO, and are strictly pre-entry only.
Novice classes include the "novice" class at the sprint, colour coded classes at middle and long, and standard classes in TrailO. They are open for pre-entry and entry on the day.
The first fee given is for seniors (M/W21+), the second fee is for juniors (M/W20-) and students (anyone in full time education).
| | by 26th Jan | by 23rd Feb | By 15th March | Novice pre-entry | Novice EOD |
| --- | --- | --- | --- | --- | --- |
| Day 1 - Sprint | £15 / £7 | £17 / £8 | £19 / £9 | £10 / £5 | £12 / £6 |
| Day 2 - Middle | £22 / £8 | £24 / £9 | £26 / £10 | £10 / £5 | £12 / £6 |
| Day 3 - Long | £22 / £8 | £24 / £9 | £26 / £10 | £10 / £5 | £12 / £6 |
| Day 1 - TempO | £12 / £6 | £14 / £7 | £16 / £8 | £10 / £5 | £12 / £6 |
| Day 2 - PreO | £12 / £6 | £14 / £7 | £16 / £8 | £10 / £5 | £12 / £6 |
Relay fees
The first fee given is for club teams in senior classes (A, B, C, D, E, F, G, H, J), the second fee is for teams in junior classes (K, L, M, N) and any teams from university clubs in senior classes.
Entries to be made by club captains. Pre-entry only, by 22nd March 2020.
| | Senior (per team) | Junior / Student (per team) |
| --- | --- | --- |
| Day 4 - Relay | £57 | £24 |
Individual start times
Please note the following regarding start time preferences:
Elites – Start times for all competitors on elite courses will be seeded in order of ranking (or on day 3 based on day 2 result) with the best starting last. Start time preferences will be ignored. Please bear this in mind if entering with other non-elites.
Parent split starts – The parent wishing to start early should provide a Very Early or Early start time preference, and will be given an allocated start time. The other parent should indicate "Parent Split Start (Open)" and will be allowed an open punching start.
Helpers – We would welcome all offers of help (see Volunteering). Please still provide a start time preference, which we will attempt to accommodate in conjunction with helping (e.g. if you prefer to start late we will find an early helping job, and vice versa), and provide you with an allocated start time.
Everyone else – Indicate your start time preference.
To give an idea of what start time preferences are likely to mean, given the preferences entrants to date have expressed:
| | Day 1 | Days 2 & 3 |
| --- | --- | --- |
| Very Early | 12:00-12:10 | 10:00-10:10 |
| Early | 12:10-12:45 | 10:10-10:45 |
| Middle or no preference | 12:45-14:15 | 10:45-12:45 |
| Late | 14:15-15:15 | 12:45-13:45 |
| Very Late | 15:15-15:30 | 13:45-14:00 |
Donations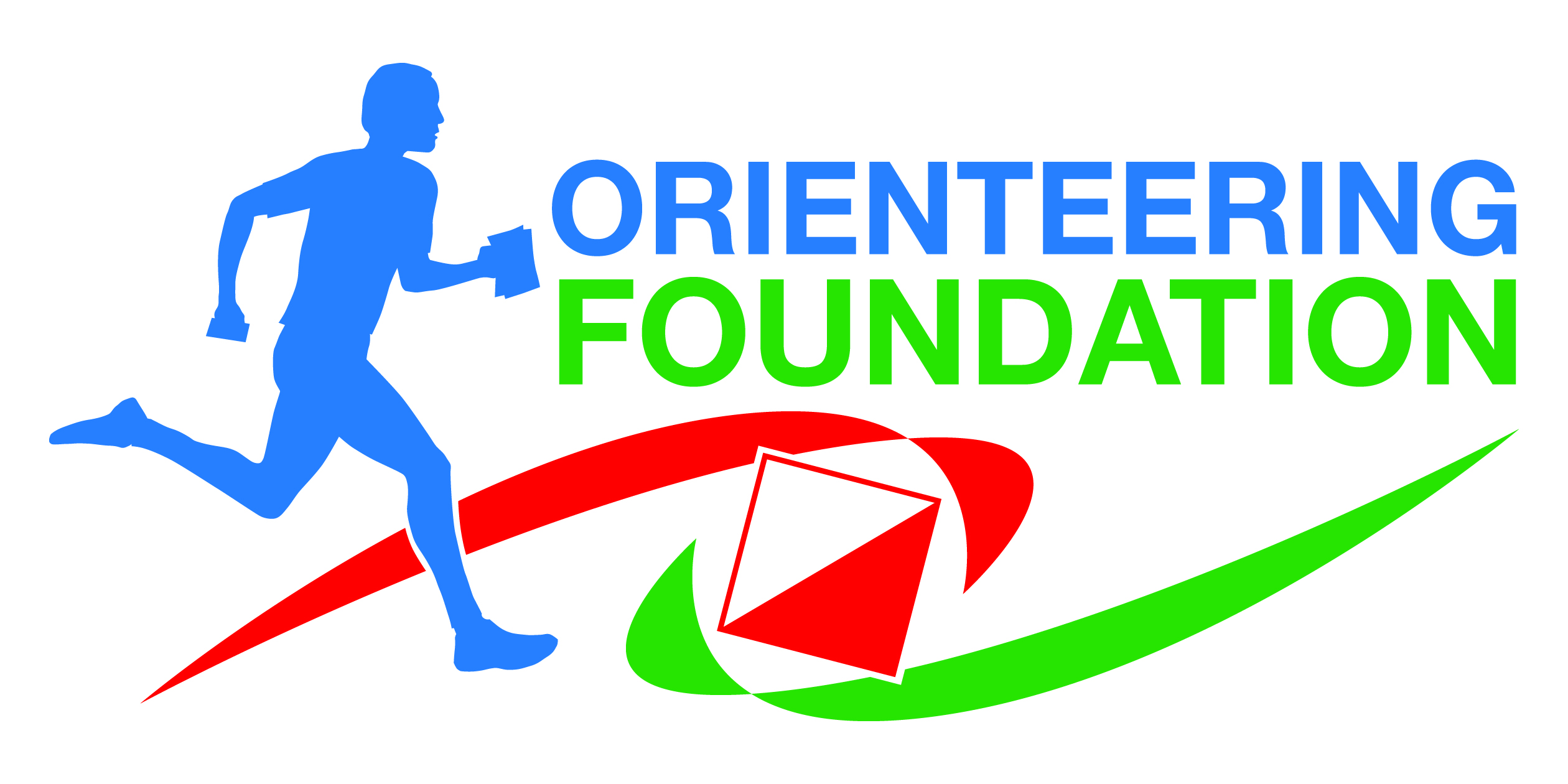 When entering JK 2020 we offer you the chance to make a donation to the Orienteering Foundation. The Orienteering Foundation is an independent charity that promotes and supports orienteering, to bring all the benefits this amazing sport has to offer the people of the UK, and to ensure that our sport is here for the enjoyment of generations to come. Any donation is appreciated - big or small - and taxpayer donations can be eligible for GiftAid so please tick the appropriate box.
Along with your donation you can indicate what area of the sport you would prefer your donation to be put towards. These preferences will be passed on to the Orienteering Foundation trustees to take into account.
We would particularly like to highlight how you can help to develop junior orienteering talent by indicating a preference for the work of the Junior Regional Orienteering Squads. JROS is the voluntary organisation that was set up to develop the junior orienteering talent nurtured by the Regional Squads. Each year JROS organises and manages 4 training camps in Scotland and Scandinavia for juniors aged 14 to 19. In all they aim to help to support up to 80 juniors who attend these training camps, If you wish your donation to be allocated to JROS please indicate it on the entry form.
Eligibility
All championship class competitors must be either a member of British Orienteering, or a member of an IOF affiliated Federation. For existing members this means having renewed your membership for 2020.
Novice class competitors do not need to be members of British Orienteering or an IOF affiliated Federation.
If you are not already a member of British Orienteering, and want to run a championship class, you can join here.
Cancellations and refunds
All entries are subject to the British Orienteering Major Events Cancellation, Curtailment and Refund Policy which can be found here. The main points to note are:
Cancellations up until the final closing dates (15th March for individual and 22nd March for relay) will receive a full refund minus 10% admin fee (90% refund).
Cancellations up until Friday 3rd April will receive a 50% refund minus 10% admin fee (40% refund).
If you wish to cancel an entry, please contact the entries secretary.