Day 3 Mynydd Llangynidr – Long Distance Race
Sunday 20th April
Mynydd Llangynidr is adjacent to Merthyr Common and days 2 and 3 will use the same car parking and arena. It is similar in nature to Merthyr Common and also consists of open limestone uplands lying between 420 m and 550 m above sea level (see slideshow on Photos page). There are numerous pits, depressions and sink holes, limestone pavements, a large quarry and other rock features (map). Runnability is generally good.
The area lies to the south of the Usk valley and is the location of the Chartists's cave. Arguably one of Wales' most important historic monuments, this cave is where workers hid, met in secret and plotted the Chartist Uprising - the beginning of democracy for all in Britain. A BBC Wales broadcast from 2010 gives good background to the area: part 1 (more relevant to Day 1) is here and part 2 is here.
IOF WRE status has been awarded for the Elite races. (see also

Bulletin 1

)
This race is part of the 2014 UK Orienteering League
The following classes will be available:
M/W10 to M/W16 A and B classes,

M/W18, 20 and 21 Elite, Long and Short,

M/W21 Very short,

M/W35 to M75 and W70 classes, Long and Short,

M80/85/90 and W75/80/85/90, Long only.
Preliminary course length details are given on the Day 2/3 course details page.
All the above are by pre-entry only.
Novice / entry on the day courses White, Yellow, Orange, Light Green, pre-entry preferred.

Free String course, pre-entry preferred.
Dogs: we regret that this is sheep country and that dogs are not allowed in any part of the terrain, including the car parking and the assembly area.
Start times: will be between 1000 and 1400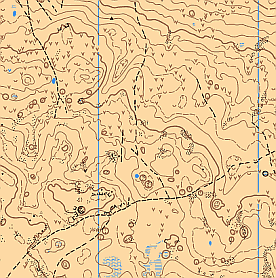 Weather: the current forecast for nearby Ebbw Vale can be found here. Note that the arena is nearly 100m higher up ...
Organiser - Chris Phillips (LEI)

Planner - Roger Edwards (LEI)

Controller - Alice Bedwell (BOK)

IOF Event Adviser - Mike Forrest (BOK)
---
A sunny November day in the Day 3 terrain