Day 1 - Sprint (Aldershot Garrison)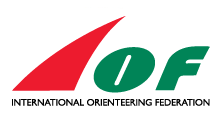 This is an IOF World Ranking Event
(See the WRE Bulletin)
Location:
Aldershot Garrison, Hampshire, GU11 2JL.
Car parking to Assembly is 250m. Assembly to Start is 600m
Parking on Queens Avenue.
Terrain:
Mons and Wavell Barracks are typical military camps consisting of a mixture of accommodation blocks and various work areas. Consisting of mainly hard surfaces with some grassed areas, it offers typical estate style navigational challenges of detailed map reading and rapid decision making.
Map:
1:4,000 2.5m contour interval to ISSOM 2007, updated in 2018 by Peel Land Surveys.
Classes:
M/W 10, 12, 14, 16
M/W 18E, 20E, 21E
Men Open, Women Open - classes for non-Elite competitors
M/W 35, 40, 45, 50, 55, 60, 65, 70, 75, 80, 85, 90
Novice Adult, Novice Junior
Start Times:
First starts 12.00, last starts 15.30.
Normally 50% of entries ask for Middle start block. So Early block will be 12.00 to about 12.45 and Late block about
14.45 to 15.30.
Clothing:
Shorts and running vests are permitted for this race. Shoes without studs are recommended.
TrailO:
TempO will be available close to the arena in St Omer Barracks.
Dogs:
Dogs are permitted in the Assembly/Car Park field but not on the courses and must not enter the barracks. We ask that if you bring your dog that you keep it on a lead in the Assembly area and clear up after them.
Officials:
Organiser: Chris Huthwaite
Planner: Colin Duckworth
Controller: Philip Gristwood
IOF Event Advisor: David May

Approximate course lengths subject to final controlling
Course
Classes
Distance
km
Climb
m
Controls
1
M21E, M20E, M18E
4.0
30
31
2
W21E, W20E, W18E
3.6
25
26
3
M35, M40, Men Open
3.5
30
27
4
M45
3.4
30
25
5
M14, M16
3.3
30
26
6
M50
3.2
25
25
7
M55, W35
3.0
25
24
8
W14, W16
3.0
20
25
9
M60, Women Open
2.8
20
20
10
W40, W45
2.6
25
25
11
M65, W50
2.5
20
22
12
M70, W55
2.4
20
22
13
W60, W65, Novice Adult
2.2
15
20
14
M75, M80, M85, M90, M12, W70, W75, W80, W85, W90, W12
1.9
10
17
15
M10, W10, Novice Junior
1.8
10
19