Day 2 - Middle Race (Old Windmill Hill)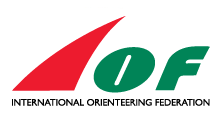 This is an IOF World Ranking Event
Location:
Old Windmill Hill is located close to Farnborough with easy access from Junction 4 the M3.
Parking is on grass, adjacent to the arena and all starts are within 250m of the arena. Anyone bringing a coach or large campervan should indicate this on the entries site or contact jkenquiries@britishorienteering.org.uk
Terrain:
A sloping wooded area with some intricate contour detail, many pits and knolls and a path network.
Map:
1:10,000 5m contour detail to ISOM2017, remapped in 2018 by Peel Land Survey using LIDAR data for the first time.
Classes:
A and B classes in each of M/W 10, 12, 14, 16
E, L and S classes in each of M/W 18, 20
E, L, S and V classes in M/W 21
L and S classes in each of M/W 35, 40, 45, 50, 55, 60, 65, 70, and M75
W75, M80, W80, M85, W85, M90, W90
Colour classes - White, Yellow, Orange and Light Green
Start Times:
First starts 10.00, last starts 14.00.
Normally 50% of entries ask for Middle start block. So Early block will be 10.00 to about 11.00 and Late block
about 13.00 to 14.00
Definitions:
E = Elite
L = Long; S = Short; V = Very Short - same technical difficulty but different length courses
A and B (for junior courses) are similar to L and S, but the B course will be both shorter and less technical than A.
Colour classes
White course - around 1½km very easy
Yellow - around 2½km easy
Orange - around 3km moderate difficulty
Light green - around 4km hard
Clothing:
British Orienteering requires that all competitors wear clothing that fully covers the torso and legs. There may also be a requirement to carry a hooded waterproof top. If required, there will be notices.
TrailO:
Due to a Netflix film set, PreO has had to be moved to a new location, a short (4km, max 15 mins) drive or a long 2km walk from Assembly.
Dogs:
Dogs are permitted in the Assembly/Car Park field but not on the courses. We ask that if you bring your dog that you keep it on a lead in the Assembly area and clear up after them.
Officials:
Organiser: Steve McKinley
Planner: Pete Jones
Controller: Neil Crickmore

IOF Event Advisors: Julie and Ronan Cleary

Approximate course lengths subject to final controlling
Course
Classes
Distance
km
Climb
m
Controls
1
M21E (Backed map)
6.9
210
25
2
W21E (Backed map)
5.7
160
19
3
M20E M18E
4.5
160
25
4
W20E W18E
3.6
130
18
5
M35L M40L
5.6
180
24
6
M45L
5.3
185
24
7
M50L M21L
5.4
160
28
8
M55L
5.4
175
24
9
M35S M40S M60L W35L W40L
4.8
160
25
10
M21S M45S M50S W45L
4.8
165
25
11
M65L W50L M16A
4.3
130
22
12
M18L M20L M55S W21L W55L
3.8
135
21
13
M21V M60S M70L W21S W35S
3.5
130
19
14
M18S M20S M65S W16A W40S W45S W60L
3.5
115
21
15
M70S M75L W18L W20L W50S W55S W65L
3.1
85
15
16
M75S M80 W18S W20S W21V W60S W65S W70L
2.8
55
16
17
M85 M90 W70S W75 W80 W85 W90
2.2
60
15
18
M14A M16B W14A W16B
3.6
100
20
19
Light Green
3.1
110
19
20
M12A M14B W12A W14B
2.6
65
17
21
Orange
2.5
50
14
22
M10A M12B W10A W12B Yellow
2.2
35
13
23
M10B W10B White
2.0
15
12