Day 3 (long) - Sunday 4th April – Penhale Sands
This is an IOF World Ranking Event
COVID-19: the text following on this page describes the event with no restrictions. As the UK pandemic position becomes clearer the detail may change.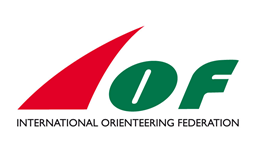 Arena: Part of the touring and camping area at Perran Sands Holiday Park.
Will be on Perranporth Airfield and everyone will be bussed to the arena. The car park entrance is off the B3285 at 50.3306, -5.1722 (OS grid ref SW 7433 5267 There will be extremely limited parking available at the arena for those with reduced mobility or who are travelling with very young children. Anyone requiring a space will need to apply in advance. If more applications are received than there are spaces available, the allocation of spaces will be prioritised at the organiser's discretion.
Terrain: Intricate fixed dunes with a wealth of contour detail. The major part is on MoD land with almost no public access since Southern Orienteering Championships in 2013.
Map: Scales 1:10,000 and 1:7,500, 5m contour interval, drawn to ISOM 2017, drawn by John Pearce (DEVON). Previous maps https://www.kerno.routegadget.co.uk/rg2/#71.
1:10,000 for M/W18 through to M/W60
1:7,500 for M/W16 and younger, and M/W65 and older
Championship classes (pre-entry only):
A / B classes in each of M/W 10, 12, 14, 16
E / L / S classes in each of M/W 18, 20
E / L / S / V classes in M/W 21
L / S classes in each of M/W 35, 40, 45, 50, 55, 60, 65, 70, and M75
W75, M/W 80, 85, 90
Non-championship classes (pre-entry and entry on the day):
White, Yellow, Orange and Long Orange
Starts: 10:00 - 14:00. All courses will start 400m from the arena.
Day 3 starts for elites are based on Day 2 results, and posted on the SPORTident results page on Saturday evening. However, to estimate your start time, the last starts on each elite course will be as follows, and work backwards with 3 minute intervals, with competitors who did not record a result in the corresponding elite class on Saturday starting first:
W18/20E - 13:40
W21E - 13:50
M18/20E - 13:59
M21E - 14:00 (note: if there are too many entrants to fit within a 4 hour window with 3 minute intervals, the start window may be extended backwards until 09:30, and the first few starters may be at 2 minute intervals if necessary)
Prize giving: The JK combined middle + long prize giving (all classes) will take place at 15:30. Prizes will be awarded to 1st, 2nd and 3rd in each of M/W10-16A, M/W18-21E, M/W35-70L+M75L, and W75, M/W80-90 classes.
Dogs: Permitted in the arena but not on the courses (except for registered assistance dogs, which are permitted for competitors who require them). We ask that if you bring your dog that you keep it on a lead at all times and clear up after it.
Officials:
Organiser: Graham Pring (KERNO) assisted by Bernie Muir (KERNO)
Planner: Ben Chesters (DEVON)
Controller: Tim Pribul (CHIG)
IOF Event Advisor: Tim Pribul (CHIG)