North West Orienteering Association clubs and their members were delighted to welcome orienteers, families and friends to the Southern Lake District in April 2015 for the 49th JK International Festival of Orienteering.
The JK is the UK's premier annual multi-day competition, attracting orienteers from around the world.

The event took place because of the help and support received from many landowners, organisations, companies, orienteering clubs and their members. We thank them all.

The weekend comprised 4 days of top-class competition:

Friday 3 April
Day 1: Sprint (WRE) & TempO at Lancaster University
Saturday 4 April
Day 2: Individual Race (WRE), Ulpha Park and Barrow Fell & Pre-O at Haverigg Dunes

Sunday 5 April
Day 3: Individual Race (WRE), Bigland

Monday 6 April
Day 4: Relays, Graythwaite
---
News
JK2015 Day 2 Results and Day 3 Elite Start Times
04/04/2015
Day 2 results are now available on the SIEntries JK results page.
A link to the Day 3 Elite start lists is on the same page.
Elite runners can collect their Day 3 race numbers at their start.
A reminder to all competitors to share transport to Day 3 if possible as parking space is tight.
And....it's going to be another nice, dry day :-)
JK Day 1 Sprint Results now available
03/04/2015
Results and splits now available.
JK Day 1 TempO Results
03/04/2015
Congratulations to Ian Ditchfield (Mole Valley) who won today's TempO from Charles Bromley Gardner (British Army OC) in second place and Anne Straube (Octadavian Droobers) in 3rd.
Full results are here
JK Day 1 String Course & Off String Course Times
03/04/2015
131 intrepid string and off-string course competitors were not deterred by today's rain.
Apologies for the scanned written copy of the times. We will put up a tidied up version when we are back at base.
JK2015 Sprint Champions
03/04/2015
JK2015 Sprint Champion, Ema Klingenberg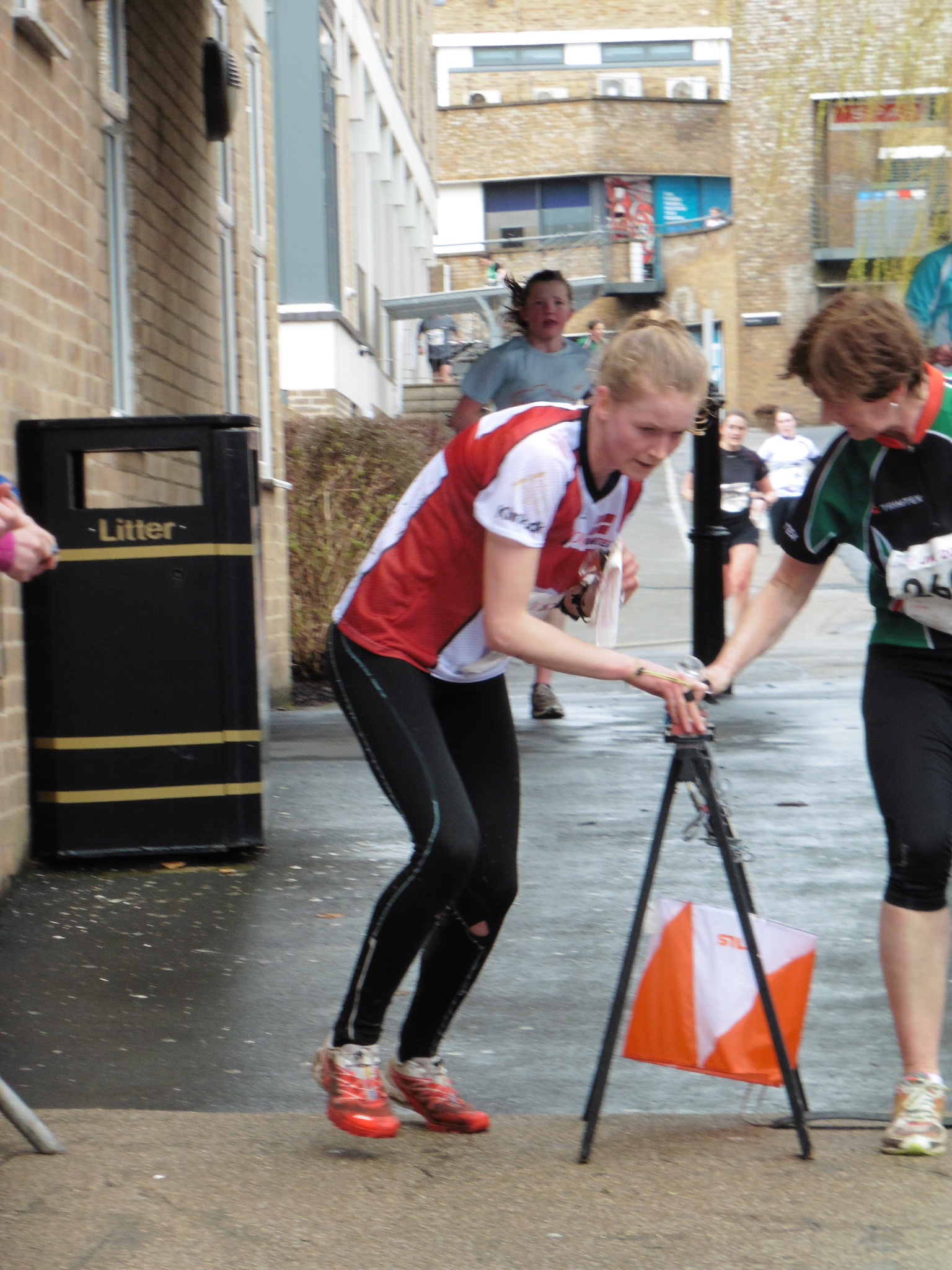 JK2015 Joint Sprint Champions: Matthias Kyburz & Scott Fraser