Welcome to JK2016
Latest news
Day 1 complete
25/03/2016
An excellent day racing in the sunshine at Leeds. Results are now up on the SI website. See you at Wass tomorrow!
Only a few more days
22/03/2016
The snow has almost gone and the sun was out at Kilnsey at the weekend.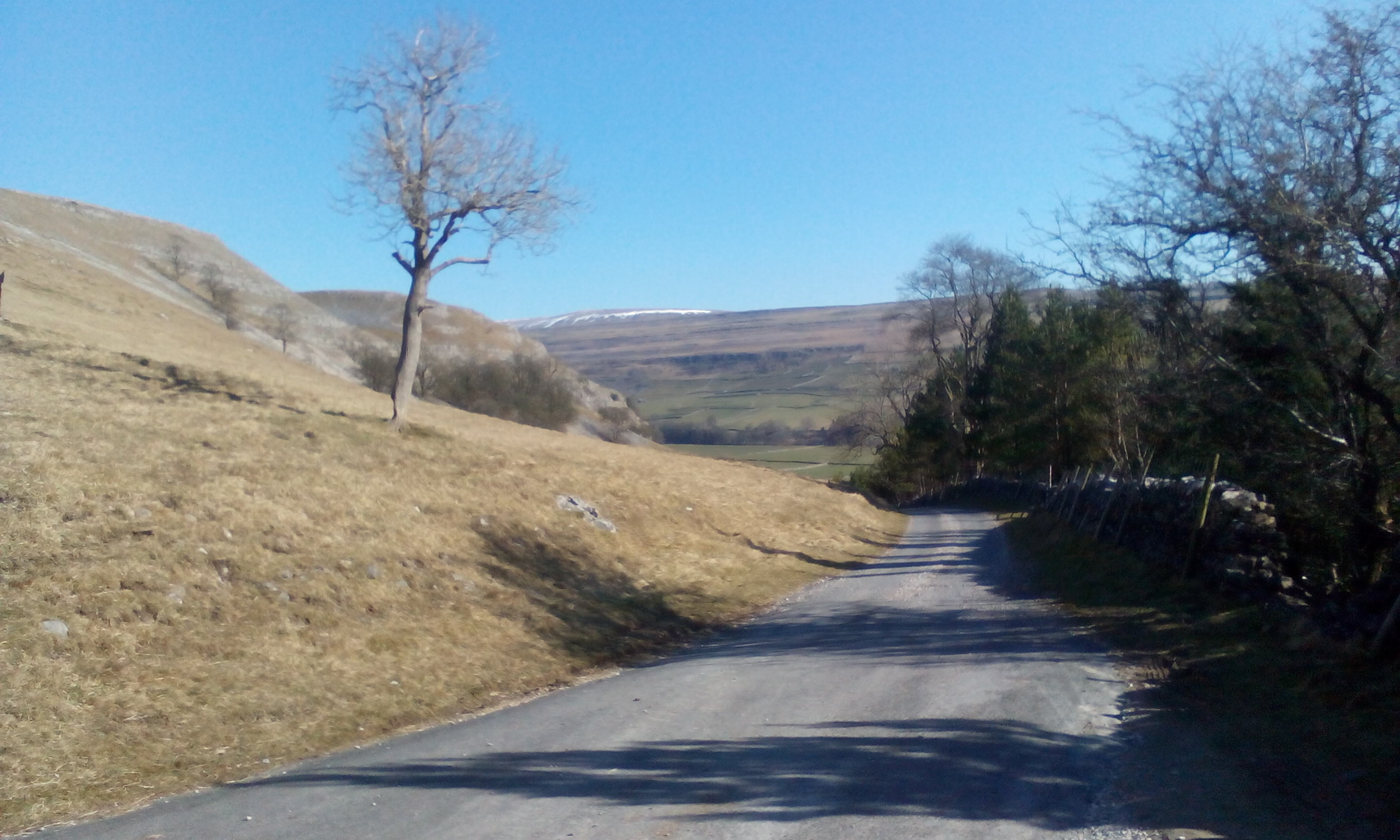 Yorkshire and Humberside orienteers look forward to welcoming you to the JK in Yorkshire over the Easter weekend. Let us hope that the sun shines like it did yesterday. The weather forecast is a bit mixed, but not too bad at the moment.
One plea from the organisers: PLEASE car share as much as you can. Our original car parking plans, especially at Kilnsey and Wass, were ruined by the rain in December and January and the fields are still unusable. This has put pressure on our reserve areas, so as much car sharing as possible will be a great help to everyone.
See you in Yorkshire!

Final details - amendments
22/03/2016
There are two updates so far:
Control description sheet dimensions for Day 1 added.

Day 2 - map sizes for courses 5 - 10 have been corrected to A4, not A3.
Final event programme published
18/03/2016
The final version of the event programme, which reflects the information currently on the web pages, is available for download. Any subsequent changes will be listed on the Programme page, as a news item and on Twitter and Facebook.
Photography
16/03/2016
To comply with the British Orienteering O-Safe Policy, any juniors or at-risk adults who do not want their photographs published should email their name and bib number to photos@claro-orienteering.org.uk before the event.
Start times now available on SI Entries
15/03/2016
Allocated start times are now up on SI Entries. Times for Day 1 are here and Days 2 & 3 here.
Entries closed
04/03/2016
Entries closed last night at midnight and we look forward to welcoming 2783 of you over the Easter weekend to the JK in Yorkshire. Preparations continue. For anyone who missed the deadline, there is now a waiting list. Details are under the Entries section.
Professional photos at JK2016
29/02/2016
We are delighted that Chris Spencer from ActivNorth Photography will again be providing a professional photo service at the JK. You might well see Chris in the competition area. As in previous years, he will post pictures on the ActivNorth website.
Robert Lines will also be taking photos for British Orienteering. We will post details and links to the sites on the Photos page together with links to any other photo albums. Photographers should ensure they read and comply with the guidance on photography in the event programme. If you want your photos linked from this page please email details to photos@claro-orienteering.org.uk.
3 days to go until entries close
29/02/2016
Entries close at 23:59 on Thursday March 3. Make sure you do not miss the deadline as there is no guarantee that entries will be possible after this time. Join the 2600 entrants for the JK in Yorkshire.